How to Enable Steam Guard Mobile Authenticator
Categories:
Guides
|
Published by:
Corey
How to Enable Steam Guard Mobile Authenticator
Steam Guard is a feature of security by Steam that produces an additional form of protection for your Steam account. It protects your Steam account from unwanted access it also makes sure that all of your personal information alongside financial information is kept secure.
Steam Guard is a fast and simple process that can be done from your mobile device that can be done in just a few steps in your Steam settings.
The most common way to fully utilise Steam trading, games and its features, we always recommend the Steam mobile authenticator, as it provides the most safety and ease of use, as it is easily accessible through your phone and mobile devices.
1. Log Into Your Steam Account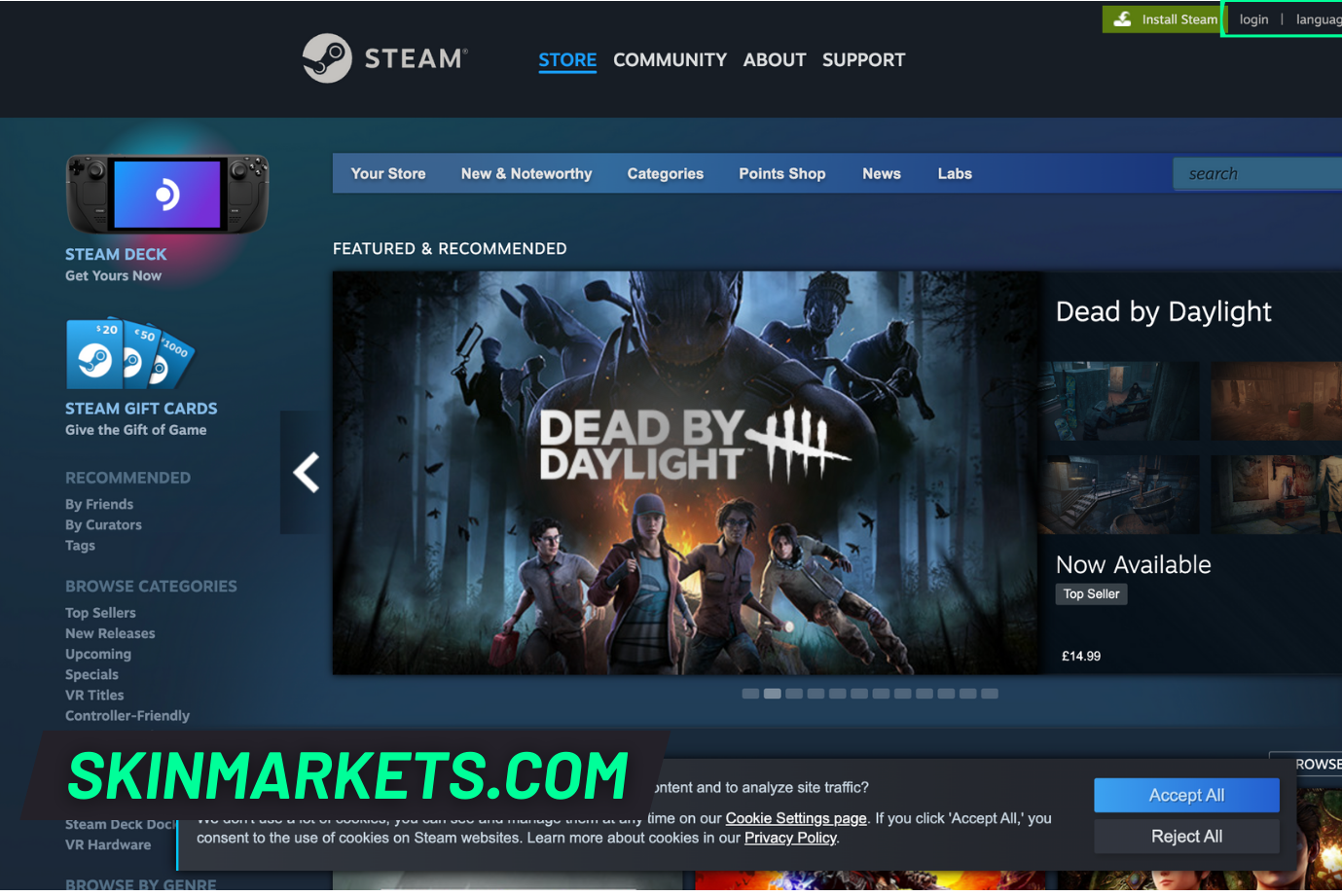 The first thing you will need to do is log into your account by using your login details.
2. Go To Account Settings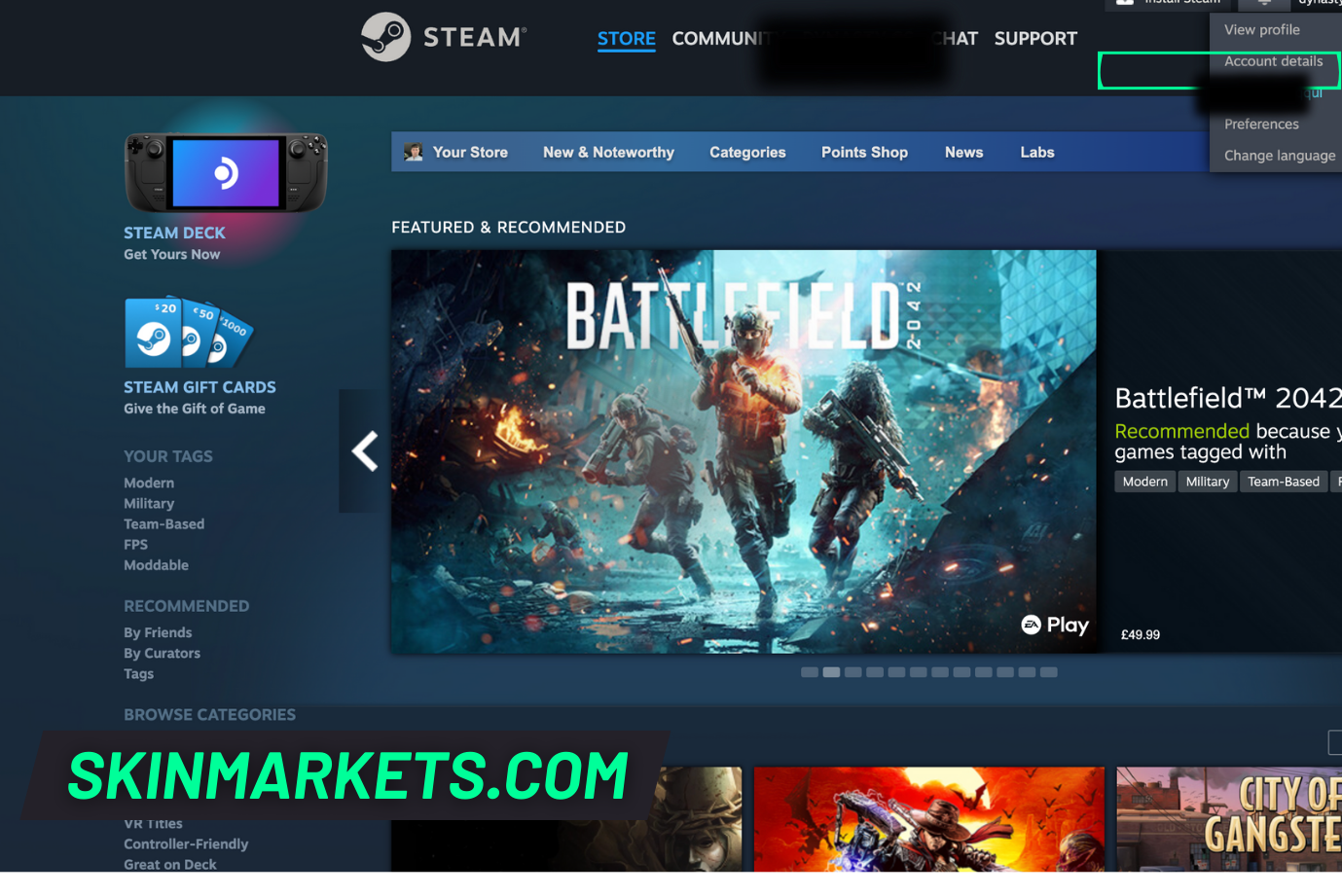 Once in your Steam profile click on your username which is located in the top right corner of the Steam client. A drop-down menu will then appear, Select Account details from the drop-down menu.
3. Enabling Steam Guard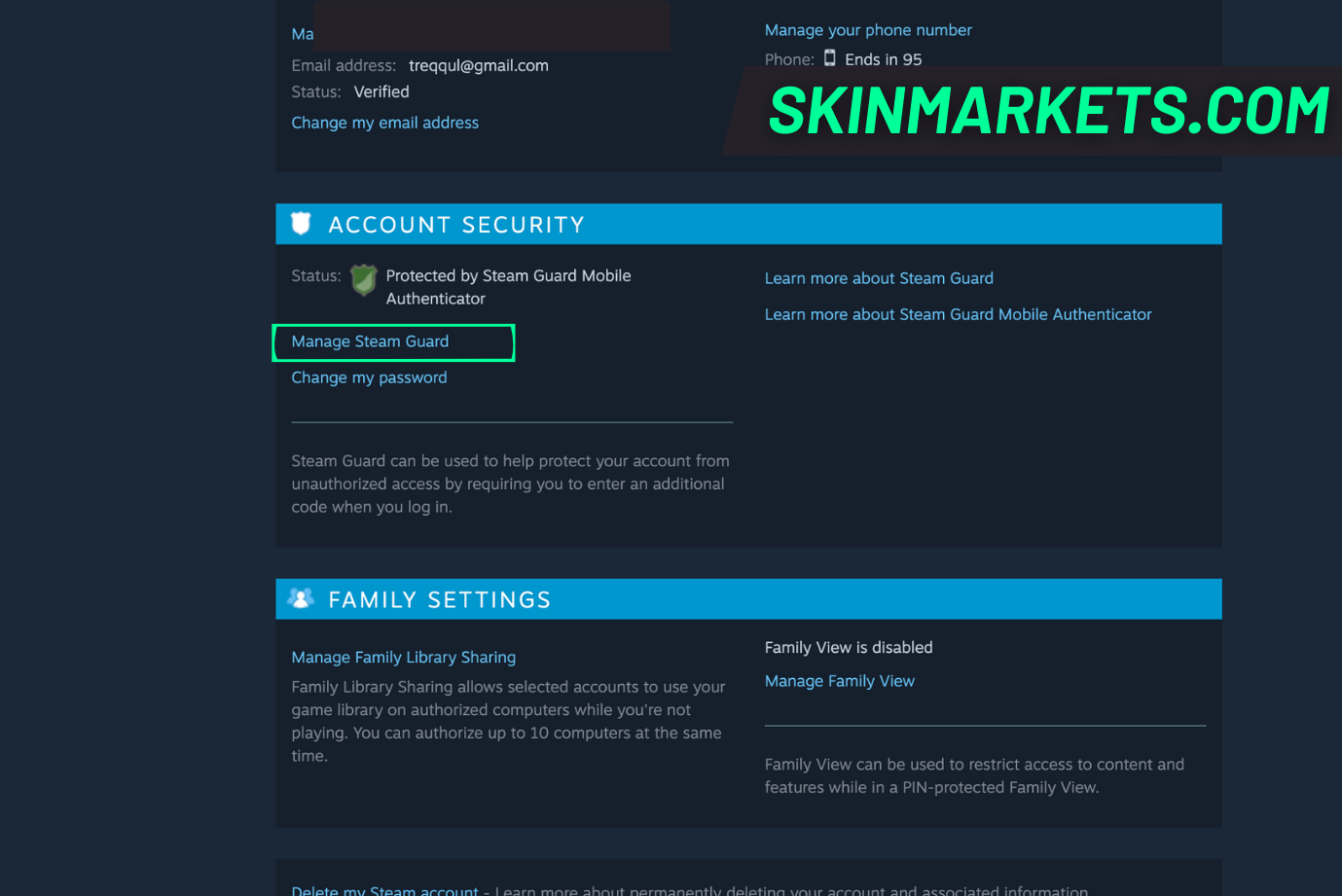 In the account security tab, you should now see an option to enable the Steam Guard just below the top left corner. Click on the manage Staeam Guard button settings page, and allow you to add an authenticator on this part of the website or client when accessing through your computer.
When you want to enable the Steam Guard, you have two options to choose from: Email which is two factor authentication (which is not recommended) OR Steam Mobile Authenticator (which is highly recommended to use the CSGO trading sites and all trading sites listed at SkinMarkets.com) The email method sends a Steam guard code to your registered email address, which you must enter each time you want to use authenticator. A unique code will be generated each time, this ensures all of the users are secure.
The Steam mobile authenticator requires you to download and install the Steam App on the Google play store or the IOS Store and use it to complete verification with the secure app authenticator within the App to protect your profile. Simply tap on the app once download when it asks you to confirm a login.
Verify Your Account
After you have chosen your preferred authenticator, it will then ask you to verify your account, this makes sure the email address or mobile device, you have provided is real and valid.
You can now simply follow the instructions that are provided by Steam to complete the Steam mobile authenticator or the Email verification.
To use the Steam mobile authenticator you will need to enter your mobile phone number, you will then need an SMS code, which will be needed to add authenticator on a new device, when using the mobile authenticator.
If you ever want to recover your profile you can get the recovery code from your email or authenticator app.
Security
Once you have enabled Steam Guard, you can then utilise its extra layer of safety. Every time you log into your chosen account, you will then to enter a code which is generated by your chosen method. This will ensure that you are the only person that can have access to the account, even if someone does indeed have your username and password.
Conclusion
You can now enjoy all of the safety benefits of the platform and play with other players around the world. You will often find that some Trade restrictions may be put in place when you first set up the authenticator, we also have a guide on this.
You can download the official app straight from the official Valve-published app below:
Relevant news